At the Robert Moss BLOG
Know the Myth You Are Living
May 7, 2023
As some people use the word, myth is synonymous with fake news, or superstition, or outmoded hand-me down beliefs. A myth may be a prevailing worldview – that the earth is flat or the still center of the turning universe, that humanity begins with Adam and Eve, that the world is enthralled by a dark Demiurge. For the Greeks, mythos was the spirit of the play, familiar to the audience yet as unpredictable as the gods in how it would unfold in a fresh drama.
A myth may be a sacred teaching story that explains how the world came into being – and what is beyond it – and why bad things, as well as good, things happen, and what it means to be human. A myth may justify the ways of gods to humans, or those of humans before their Creator. A myth may introduce you, like the major arcana of tarot, to essential members of your archetypal family: to personified forces at play in your life and your universe.
My Personal List of 10 Best Spiritual Books
A recent interview with Sandra Sedgebeer for the No B.S. Spiritual Book Club
Available Now!
GROWING BIG DREAMS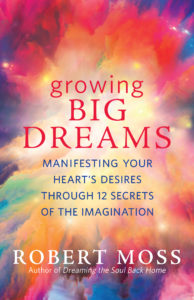 I am thrilled to announce that my new book
GROWING BIG DREAMS
will be published by New World Library on September 29. My aim is to help us all use the gateways of dreams and imagination to get through hard times and grow our visions of a larger, more abundant life so strong that they will take root in the world. Surely a book for our times and our condition. It's available for pre-order now.
Here's a fun note on the pre-history: A year ago, I had a clear vision in the space between sleep and awake of the manuscript of my new book being delivered to my door in a baby basket.
July 6, 2019: Hypnapompic zone
Baby Basket at My Door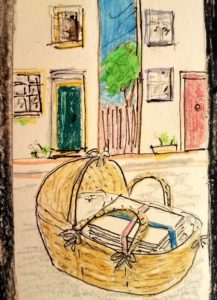 Someone is at the door, making a delivery. I go to the door and look out into a narrow street of whitewashed houses, flooded with sunlight. At my door someone has left a baby basket. Really? I look more closely. Instead of a baby there is a bundle of typed pages, neatly stacked and tied with both pink and blue ribbons. I know this is the next book I will publish. Feelings: happy, excited
At that point I had not decided what my next book would be or made a publishing plan. After I shared my dream and the drawing with my wonderful editor Georgia Ann Hughes we agreed on a plan for the book.  GROWING BIG DREAMS, which contains a chapter on the creative gifts of hanging out in that liminal space between sleep and awake, was officially published on September 29. The audiobook version, narrated by me, is available on Audible.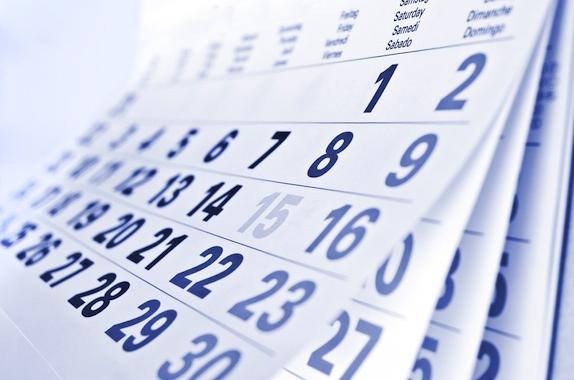 UPCOMING HIGHLIGHTS
NEW 7-WEEK ONLINE COURSE
Starts Thursday, May 25 ONLINE
Adventures in Dream Travel Through Active Dreaming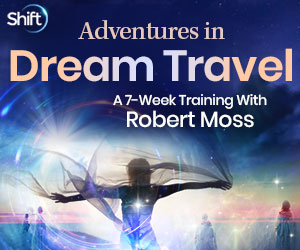 DREAM TEACHER TRAININGS Online
LEVEL 2: October 4-November 15, 2023
LEVEL 1: February 14, 2024-March 27, 2024
IN PERSON SUMMER WORKSHOPS
AT MOSSWOOD HOLLOW, DUVALL, WA
Monday-Friday, August 14-18
Writing and Creating as a State of Conscious Dreaming
Monday-Friday, August 21-25
Dreamgates: The Master Class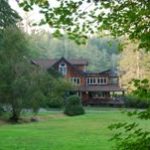 IN PERSON WEEKEND WORKSHOP
AT OMEGA INSTITUTE, RHINEBECK, NY
Friday-Sunday, July 14-16: Growing Big Dreams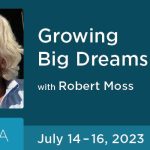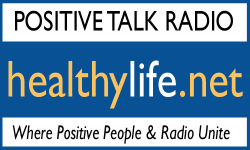 WAY OF THE DREAMER RADIO SHOW with Robert Moss
Listen and call in to Robert LIVE every second Tuesday of the month at 9-10am Pacific Time (Noon-1pm Eastern Time) or listen to recent shows anywhere, anytime at Healthy.net, or download archived radio programs HERE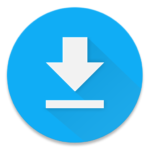 Next Show: Tuesday, June 13


Robert's online courses for The Shift Network are available as downloadable packages of recordings and transcript at affordable prices. (Completion of one or more courses fulfills a prerequisite for acceptance for Dream Teacher Training.)