At the Robert Moss BLOG
Dreaming with Jung through a crisis of shamanic emergence
February 11, 2019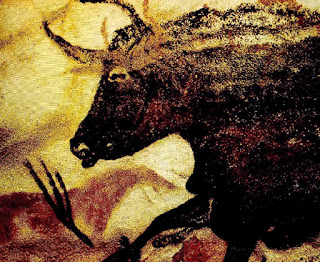 The night of my birthday in 1988. I entered the rooms of a tailor in Manhattan. I wanted to have a new suit made but did not like the fabrics he had in stock. When I left the tailor's shop, the city was different. There was the sense that hidden things were pulsing behind the scenes. Still bent on new clothes, I entered the menswear section of an upscale department store. I pulled a suit off the rack. It fitted perfectly and the price was right. It seemed to have pinstripes. When I looked at the label, it read "Shamanic."
Now aware I was dreaming, I examined the pattern more closely. The "pinstripes" were actually minute designs, a magical language I could not yet translate. The collar was unusual. I realized it was animal fur. My first impression, of a pinstriped "power" suit, was an illusion. I had chosen a power suit of a different kind: a shaman's outfit, of skins and furs with magical charms.
The Books for Magical Dreaming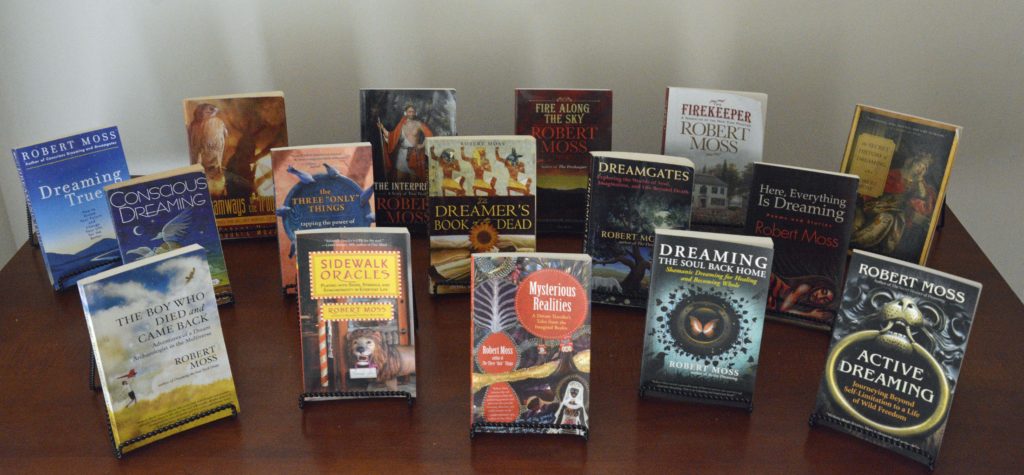 Real magic is the art of bringing gifts from another world into this world. We do this when we go dreaming and when we remember to bring something back. In dreaming, we go to other realities, that may include places of guidance, initiation, challenge, adventure, healing. When we bring something back from these excursions, and take action in ordinary life to embody guidance and energy, that is a practice of real magic.
Dreaming, as I teach and practice it, is not fundamentally about what happens in sleep; it's about waking up to a deeper order of reality. We can dream wide awake in everyday life, by paying attention the play of signs and symbols all around us. Navigating by synchronicity is the dreamer's way of operating 24/7. Through the weaving of synchronicity, we are brought awake and alive to a hidden order of events, to the understory of our world and our lives.
I have published many books that are relevant to the understanding and practice of magical dreaming, and it is time to introduce the whole family.
Mysterious Realities: Tales from the Imaginal Realm
Now Available!
R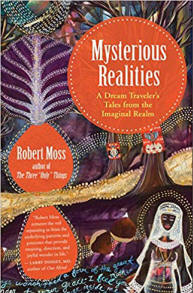 obert Moss is a Mything Link, and his new book, Mysterious Realities is one of the most luminous revelations of tone who travel between the worlds. Using words as wands, this Magus of the Imaginal realm companions the reader on visionary journeys, soul capturing dreams  and encounters with once and future Archetypes.  This is not an innocent book.  The very reading is an initiation, a sea change into something rich and strange.  It is a message from a future human, a representative from a parallel world, one who has solved present challenges by entering realms that few as yet dare to enter. Read this numinous book and enter if you dare.—Jean Houston, author, A Mythic Life
The traveler's tales in this book are "just-so" stories in the sense that they spring from direct experience in the Many Worlds. As you journey from the temple of the Great Goddess at Ephesus to an amazing chance encounter on an airplane, from Dracula country in Transylvania to the astral realm of Luna, you'll confirm that the doors to the Otherworld open from wherever you are. You'll see what it means to live on a mythic edge and to make a deal with your personal Death for a life extension. At any moment, you may fall, like the author, into the lap of a goddess or the jaws of an archetype.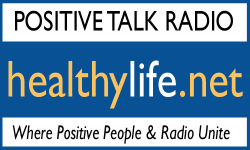 WAY OF THE DREAMER RADIO SHOW with Robert Moss
Listen and call in to Robert LIVE every second Tuesday of the month at 9-10am Pacific Time (Noon-1pm Eastern Time) or listen to recent shows anywhere, anytime at Healthy.net, or download archived radio programs HERE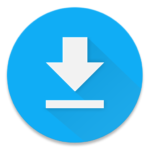 Next Show: Tuesday, February 12