At the Robert Moss BLOG
Ismail Kadare's Palace of Dreams
November 24, 2023
In The Palace of Dreams, an extraordinary novel by the great Albanian writer Ismail Kadare, the most secret and most powerful bureaucracy of the Ottoman Empire is the Tabir Sarrail, or Palace of Dreams. Its purpose is to read all the dreaming minds of the Empire and present the Sultan a Master Dream each week that will guide his actions. While readers will be reminded of Kafka's The Castle and of Orwell's 1984, and perhaps of the bureaucratized Otherworlds of the medieval Chinese imagination, this work is uniquely Kadare's own. He writes:
"In that nocturnal realm of sleep are to be found both the light and darkness of humanity; its honey and its poison, its greatness and its vulnerability. All that is murky and harmful, or that will become so in a few years or centuries, makes its first appearance in men's dreams. Every passion or wicked thought, every affliction or crime, every rebellion or catastrophe necessarily casts its shadow before it long before it manifests itself in real life. It was for that reason that the Padishah decreed that no dream, not even one dreamed in the remotest part of the Empire on the most ordinary day by the most godforsaken creature, must fail to be examined by the Tabir Sarrail.." 
A Vast Journey into the Underworld of Dreams
A recent interview with Andrew Holecek for his "Edge of Mind" podcast
Available Now!
GROWING BIG DREAMS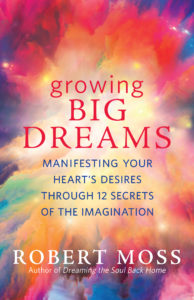 I am thrilled to announce that my new book
GROWING BIG DREAMS
will be published by New World Library on September 29. My aim is to help us all use the gateways of dreams and imagination to get through hard times and grow our visions of a larger, more abundant life so strong that they will take root in the world. Surely a book for our times and our condition. It's available for pre-order now.
Here's a fun note on the pre-history: A year ago, I had a clear vision in the space between sleep and awake of the manuscript of my new book being delivered to my door in a baby basket.
July 6, 2019: Hypnapompic zone
Baby Basket at My Door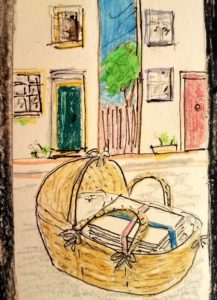 Someone is at the door, making a delivery. I go to the door and look out into a narrow street of whitewashed houses, flooded with sunlight. At my door someone has left a baby basket. Really? I look more closely. Instead of a baby there is a bundle of typed pages, neatly stacked and tied with both pink and blue ribbons. I know this is the next book I will publish. Feelings: happy, excited
At that point I had not decided what my next book would be or made a publishing plan. After I shared my dream and the drawing with my wonderful editor Georgia Ann Hughes we agreed on a plan for the book.  GROWING BIG DREAMS, which contains a chapter on the creative gifts of hanging out in that liminal space between sleep and awake, was officially published on September 29. The audiobook version, narrated by me, is available on Audible.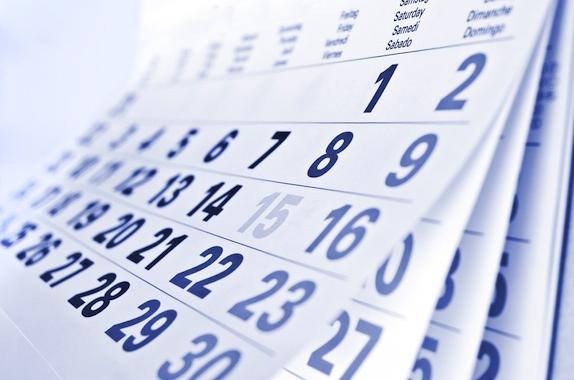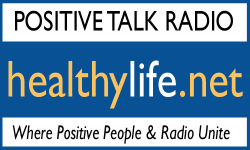 WAY OF THE DREAMER RADIO SHOW with Robert Moss
Listen and call in to Robert LIVE every second Tuesday of the month at 9-10am Pacific Time (Noon-1pm Eastern Time) or listen to recent shows anywhere, anytime at Healthy.net, or download archived radio programs HERE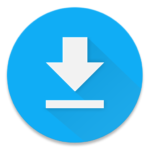 Next Show: Tuesday, December 12


Robert's online courses for The Shift Network are available as downloadable packages of recordings and transcript at affordable prices. (Completion of one or more courses fulfills a prerequisite for acceptance for Dream Teacher Training.)