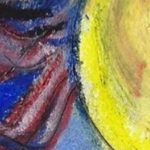 Monday-Friday, October 7-11
DUVALL, WASHINGTON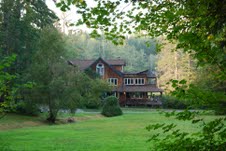 Mosswood Hollow
DREAM TEACHER TRAINING (Level Three)
5-DAY ADVANCED TRAINING
The Level 3 training is by Robert's personal invitation. Candidates must have completed Level 2 training. Please contact Robert directly
Email: [email protected]
TUITION:
$995 if paid in full by September 1; $1095 thereafter.  A non-refundable $200 deposit is required to confirm your place
LOCATION:
Mosswood Hollow Retreat Center (think a cross between Narnia and Hogwarts), 45 minutes from Seattle and Sea-Tac airport. Airport pickup can be arranged for a modest price with Mosswood Hollow, 20215 320 Ave NE, Duvall WA  98019
REGISTRATION & ACCOMMODATIONS
Please contact Mosswood Hollow
Email: [email protected]
Tel: (425) 844-9050
www.mosswoodhollow.org
Accommodations are available at a very modest price.  Be forewarned: the meals and TLC you will receive may be the best on the planet.
This is the culmination of the 3-year training, and a course in human possibility.  The Level Three training is different in method and orientation from the previous two trainings. We now seize the opportunity to journey deep and far together into the multiverse and to learn the fuller nature of the multidimensional self. We find fun ways to release more of the artist of life within each of us. We learn new ways to lead others along paths of everyday magic, imaginal healing and soul recovery.
We test-fly and improvise new techniques and applications of Active Dreaming, grow big dreams together, and find creative and spirited ways to help each other follow our best and bravest dreams.  We study the real history of dreaming — the experience and practice of dream travel and dream healing — across the whole sweep of human history and evolution  We embark on group journeys through many dreamgates into other times and other dimensions, and study together in the Dream School in a deeper reality.
Major themes include
Dream Archaeology
Ancestral Healing
Kairomancy
Exploring Parallel Lives and Parallel Worlds
Soul in the Multiverse
Quantum Dreaming
As dreamers, we can achieve experiential understanding of the multiverse of quantum mechanics and the Many Worlds hypothesis.. Through group journeys and discussion, we will explore how we can contribute as active dreamers and researchers inside multidimensional reality to what may prove to be the foremost contribution of the twenty-first century to science and evolution: the emergence of a true science of consciousness.
We allow time in this training for focused discussion on themes of importance to dream teachers, including how to apply our core techniques to different environments and audiences.
Members of this program receive a new (Level Three) Manual of Practice.  Graduates receive a certificate of completion.