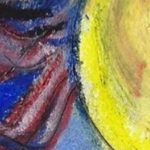 Saturday-Sunday, October 5-6
DUVALL, WASHINGTON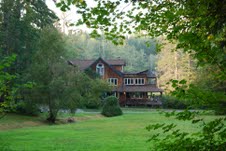 Mosswood Hollow
ANCESTRAL HEALING AND DREAM ARCHAEOLOGY
WEEKEND WORKSHOP
TUITION
$325 if paid in full by September 1, $375 thereafter.
LOCATION
Mosswood Hollow Retreat Center (think a cross between Narnia and Hogwarts), 45 minutes from Seattle and Sea-Tac airport. Airport pickup can be arranged for a modest price with Mosswood Hollow, 20215 320 Ave NE, Duvall WA  98019
REGISTRATION & ACCOMMODATIONS
Please contact Mosswood Hollow
Email: [email protected]
Tel: (425) 844-9050
www.mosswoodhollow.org
Accommodations are available at a very modest price.  Be forewarned: the meals and TLC you will receive may be the best on the planet.
The ancestors are calling, calling. We are talking about ancestors in three senses: the ancestors of your bloodlines, and of the lands where you live or travel, and of your soul family across time and place.
In this soul-centered workshop, we'll explore loving and effective ways to heal our relations with the departed through the powerful techniques of Active Dreaming, Robert's original synthesis of shamanism and dreamwork.
We have natural communication with the departed in our dreams, and for many dreamers this is direct and life-changing evidence of the reality of the soul and its survival of physical death The departed appear in our dreams either because they have not really left, or because they come visiting, or because in dreaming we enter their realms. These encounters offer us important opportunities for healing, closure and giving or receiving forgiveness and guidance.
Our departed may come as "family angels", with life-supporting counsel and information. Or they may need help and guidance from us – because they have unfinished business, or are lost or confused or crippled by guilt or unable to detach from old environments and addictions. In such cases, as Yeats observed, the living may be able to "assist the imaginations of the dead."
We will seek timely and helpful communication with the departed. We will share personal experiences and needs and develop the skills and spiritual resources to serve as guides and healers for survivors, and for the departed themselves.
We will develop personal rituals to honor our ancestors. We'll learn that healing and forgiveness are always available, across the apparent barrier of death. We'll learn methods of spiritual release to free ourselves, and our departed, from ancestral karma and unhappy family histories. We will connect with spiritual guides and build the deep circle energy that makes the extraordinary easy.
Our work and play goes further. We will learn the practice of dream archaeology. This is an emerging discipline, pioneered by Robert, that enables us to access the living past, to enter into direct communication with the keepers of ancestral wisdom and heal the collective and cultural soul loss that is a feature of our age. The practice of dream archaeology involves reclaiming authentic knowledge of ancestral traditions, including those that may have been buried or suppressed in the course of history, through a combination of careful research and shamanic journeying across time and between dimensions. The dream archaeologist combines the skills of the shaman, the scholar and the detective.
Marija Gimbutas declared with urgent clarity in The Civilization of the Goddess:  "We must refocus our collective memory. The necessity of this has never been greater as we discover that the path of 'progress' is extinguishing the very conditions for life on earth." Dream archaeology provides powerful tools for refocusing collective memory, exactly as the great scholar of the Goddess proposed. Dreams guide us to the necessary past, to the history we need to know and use.
We let dreams set us assignments. Secrets of the past, of which the waking mind may know nothing or very little, come to us in dreams because we are ready for them, and because the ancestors speak to us. As dream archaeologists, we work with such dreams through focused investigation, tracking that strange word, looking again at the fragments of that figurine. We carry our exploration into the dream space, by learning to go back inside a dream, wide awake and conscious, as an archaeological team may penetrate to previously hidden levels of a site, or the inner caves where the great revelations are to be found. Dream reentry, a core technique of  Active Dreaming, is practiced wide awake and conscious, and may be a joint venture by a whole group of active dreamers. We use shamanic drumming to fuel and focus our expeditions, using a dream image as a doorway to harvest more information, open direct dialogue with the ancestors, and go to the deeper levels of reality where the meaning of things can be found.
We are open to the phenomenon that Yeats, with poetic insight, called the "mingling of minds". This means that when we give our best efforts and passion to our chosen work or study, we draw the support of intelligences beyond the everyday world, including those of past masters in the same field.
We'll learn to reach across time to heal ancestral wounds, discharge karmic burdens, and reclaim ancient rituals. We'll requicken ways of seeing and healing that were shared by the wise ancestors, who knew  that dreams show us what the soul wants, and open roads for the soul to come home, on both sides of physical death. We'll practice the core techniques in the shaman's way of dreaming, including the art of dream travel, timefolding, shapeshifting, reading the sign language of the world and creating and healing from the dreamspace. We'll generate the wonderful circle energy that makes the extraordinary easy.