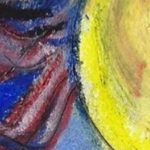 Saturday-Sunday, August 31-September 1
SARAJEVO, BOSNIA and HERZEGOVINA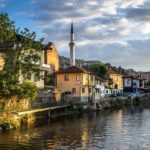 HEALING AND WHOLENESS THROUGH ACTIVE DREAMING
WEEKEND WORKSHOP
Saturday 10 am – 5 pm, Sunday 10 am – 4 pm.
LOCATION
Studio Concept, Sarajevo. Holistic Concept Studio, located in the heart of Sarajevo, exists as a sacred space, enabling and inspiring individuals to attain a balanced state of health; physically, mentally and spiritually.
TUITION:   195 euro paid in full by June 10, 245 euro thereafter
REGISTRATION & INFORMATION: [email protected]
Limited places available.
Our dreams show us what is going on inside our bodies and what we need to stay well. When we do become ill, our dreams give us fresh and powerful imagery for self-healing. By working with personal imagery – and changing the images in positive ways – we can actually create a new blueprint for the body.
When we learn to go back inside our dreams and dream them onward, we open paths of healing for others and ourselves. Active dreaming is central to soul recovery – reclaiming vital energy we lost through pain or heartbreak, guilt or addiction – and to healing our relations with the ancestors.
You'll learn:
How to work with your dream doctor, including the "animal doctors" that shamans consult
How to share dreams and images in a fast, fun way that produces helpful feedback and guidance for action
How to use a remembered dream as the portal for a lucid dream journey
How to harvest imagery for self- healing from your dreams and life memories
How to go to a personal House of Healing in the Imaginal Realm where help is always available
How any image that belongs to you, even the most terrifying, can offer a doorway to healing and wholeness if you are willing to work with it.
How to get in touch with your bigger story and your life purpose
We'll learn to grow healing stories, and how to bring a dream to someone who needs a dream. We'll grow the sacred space and compassionate circle energy that make the extraordinary easy. We'll honor our healing journeys through spontaneous ritual, art, storytelling and performance and play wonderful games