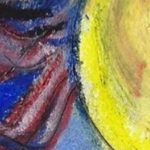 Monday-Friday, July 8-12
DUVALL, WASHINGTON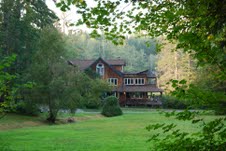 Mosswood Hollow
DREAM TEACHER TRAINING (Level One)
5-DAY ADVANCED TRAINING
By invitation only. Please contact Robert directly
Email: [email protected]
PREREQUISITES
Prior completion of depth (2-day or longer) workshops and/or online courses with Robert, or preparation with an authorized teacher of Active Dreaming.
TUITION
$895 if paid in full by June 1; $995 thereafter. A non-refundable $200 deposit is required to confirm your place.
LOCATION
Mosswood Hollow Retreat Center (think a cross between Narnia and Hogwarts), 45 minutes from Seattle and Sea-Tac airport. Airport pickup can be arranged for a modest price with Mosswood Hollow, 20215 320 Ave NE, Duvall WA  98019
REGISTRATION & ACCOMMODATIONS
Please contact Mosswood Hollow:
Tel: (425) 844-9050
www.mosswoodhollow.org
Accommodations are available at a very modest price.  Be forewarned: the meals and TLC you will receive may be the best on the planet.
This exciting and vitally important program provides intensive training in the practice and teaching of the core techniques of Active Dreaming, including:
Opening and maintaining sacred space
Creating and leading dream circles
Raising group energy
Dream journaling
Dream sharing and the Lightning Dreamwork Process
Dream re-entry and tracking
Working with early warning and precognitive dreams
Working with dreams of the departed
Dreaming with spiritual guides
Healing through dreams
Creative dreamplay – drawing, writing, storytelling, performance from dreams
Ethics and responsibilities of Dream Teachers
We find many creative and challenging ways to build leadership and communications abilities;.  We prepare students at this level to teach the basic series of Dream School classes as well as to initiate and lead Active Dreaming circles, integrate Active Dreaming techniques with their existing practice, and introduce Active Dreaming processes to many different community, corporate and educational environments.