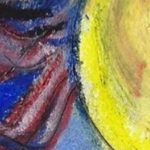 Saturday-Sunday, May 4-5
MADISON, WISCONSIN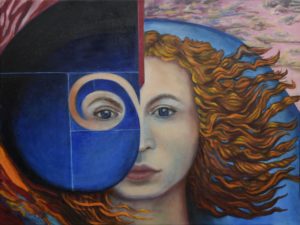 Original art by Karen Nell McKean
WEEKEND WORKSHOP
SCHEDULE
Saturday 10am-5pm
Sunday 10am-4pm
LOCATION
A nurturing, creative space in rolling horse country just outside town
TUITION
$325 if paid in full by April 5, $375 thereafter
INFORMATION & REGISTRATION
Contact: Karen McKean
Email: [email protected]
Phone: 608-320-4520
You are invited to embark on a path of real magic. Real magic is the art of bringing gifts from another world into this world. We do this when we go dreaming and when we remember to bring something back. In dreaming, we go to other realities, that may include places of guidance, initiation, challenge, adventure, healing. When we bring something back from these excursions, and take action in ordinary life to embody guidance and energy, that is a practice of real magic.
We go dreaming in the night. We do it quite spontaneously. We can do it by setting an intention for our nocturnal adventures. We can do it as lucid dreamers, awakened to the fact that we are dreaming and able to navigate the dreamlands consciously.  We can do it in the way of the shaman, traveling intentionally, conscious and hyper-awake, riding the drum to locales beyond the ordinary, and bringing back gifts.
Join Robert Moss for a high-energy adventure in which you'll discover many ways in which dreams can empower your life and open roads to adventure in the multidimensional universe. We'll discuss simple and powerful practices that can put you in touch with sources of guidance and healing and put a champagne fizz of magic into everyday life.
We'll explore how, dreaming, you can communicate with the deceased, travel into the future -and into past and parallel times. Robert can help you to break a dream drought and develop the practice of lucid dreaming. You'll be introduced to core techniques of Active Dreaming, his original synthesis of dreamwork and shamanism. You'll learn the Nine Keys to Your Dreams you can use any day.
We'll learn that dreaming is not fundamentally about what happens in sleep; it's about waking up to a deeper order of reality. We can dream wide awake in everyday life, by paying attention the play of signs and symbols all around us. Navigating by synchronicity is the dreamer's way of operating 24/7.    Through the weaving of synchronicity, we are brought awake and alive to a hidden order of events, to the understory of our world and our lives.
This workshop is about manifestation. If you can dream it, you might be able to do it! It is about becoming a kairomancer, someone who is poised and ready to seize those Kairos moments of opportunity when the universe gets personal. With his trademark humor and practical approach, Robert will help you come fully alive to the fact that dreaming is about soul and survival: maintaining connection to a higher source of meaning, and turning on intuitive radar to navigate your life roads and grow a better future.