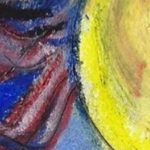 Saturday-Sunday, April 26-28
GORE MOUNTAIN, NEW YORK
SPRING ON THE MAGIC MOUNTAIN
ADVANCED SHAMANIC RETREAT
By invitation Only
Early Bird Deadline: March 15
INFORMATION: Please contact Robert directly
Email: [email protected]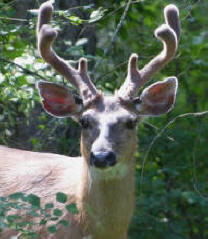 The gatherings on Gore Mountain, held twice yearly, are reserved for "frequent flyers" who have worked with Robert in depth and are strongly called to creative and healing work and to exploring the larger reality. We test-fly new techniques and join in group journeys to other times and other dimensions, on a mountain of red garnet where the Deer energy is strong and dragons are sometimes seen. We meet in a glorious private setting with 1,300 acres of woods, lakes and trails; food and accommodations are excellent.
Many years ago, after the whole group experienced the power of the Deer as a healer and protector, Robert wrote this invocation:
To the Deer of the Mountain
Deepheart, mountain guardian
who harries the hunter and knows what belongs to us
and what does not,
give us your speed,
your ability to read the land,
to see what is behind us and around us.
May we grow with the seasons
into your branching wisdom
putting up antlers as taproots into the sky
to draw down the power of heaven,
reaching into the wounded places
to heal and make whole,
walking as living candelabra,
crowned with light,
crowning each other with light.
In past gatherings on Gore Mountain we have
developed techniques for what Yeats called "mutual visioning": group travel, in conscious
dreaming, to very interesting locations
practiced group telepathy, by invitation, with the shaman-priests of the Kogi on their sacred mountain in Colombia
journeyed inside the body and across time to test the possibility of changing
cellular structure and genetic history
explored the "Isthmus of Imagination" and contacted master teachers in imaginal locales such as the House of Time
traveled through many Story Gates borrowed from myth, literature and shamanic tradition. For example, we have staged multi-part sacred dramas based on Dante's Purgatorio, the Mongolian tale of the Nishan shaman who braves the Lord of Death to rescue a soul, Plutarch's account of the Cave of the Dreaming God and of soul transits in the realm of the moon, and the Iroquois creation story.
test-flown fresh techniques for Active Dreaming, soul recovery and healing through the imagination.
investigated superstring theory, the nature of quantum reality, and the possibility of parallel universes through experiential group journeying and modeling
developed techniques of seership for scouting the possible future
developed original models of multidimensional reality and the multidimensional self.
practiced "dream archeology" to reclaim lost rituals and lost chapters of the past
played wonderful, fun creative games – and gone home with poems and stories, artworks and ideas for fresh life projects, and super-abundant energy.